This weekend was very relaxing! For once, I had some days off!! I know, amazing right? LoL, ok for a recap!
Friday night, my group at work planned an impromptu happy hour at Chickie's and Pete's. They have THE BEST french fries. They are "crab fries" which are just fries with Old Bay seasoning on them but theirs comes with this cheese sauce. Let's just say I wasn't thinking about calories. I had 1 beer (Blue Moon) and also ordered their seafood chowder which has a tomato base so not too bad!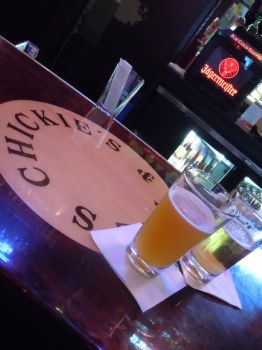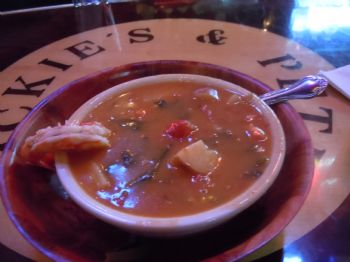 We had the weekend completely free so we headed out for breakfast as usual and planned on coming right back home. We got thrown off track. We decided to head to Atlantic City which is about 10 minutes away to look for a new dress for a wedding we have this Friday. Found this beautiful yellow dress. Here is a sneak peak!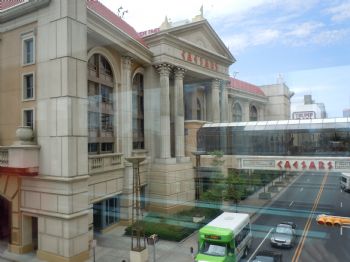 (we always park at Ceasar's since its right next to the outlets)
I got it at the BCBG outlet. Love that store! Sometimes they are too trendy for me but I always manage to find something nice. I love the asymmetrical neck strap!
Sunday morning, we woke up and it wasn't too bad outside weather wise so we decided to ride our bikes. I suggested going to a local breakfast place and then swinging by Rob's parents' house. He suggested a breakfast place in another town (almost 2 towns over) and then to his parents. Hm.. So we headed off to the
Sunryser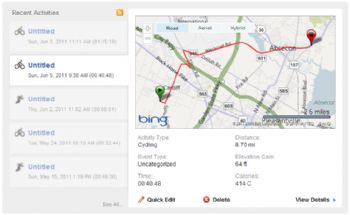 8.7 miles in about 41 minutes. The traffic wasn't bad at all and the ride there was smooth. We enjoyed ourselves and were starving by the time we got there. Banana nut pancakes were the special and we both got them! Then we headed to my mother-in-law's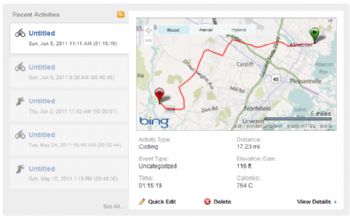 17.23 miles in 1:15! I was hurting by the end of this but we made it. We rested at his mom's for a while (she wasn't there, ugh!) before deciding to ride the few miles home (7ish miles)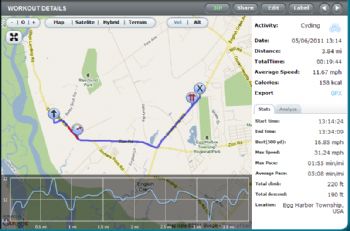 What happened to the map? MY GARMIN WENT DEAD. Fully charged and it went dead after 2 hours of use. I am so mad, they will be hearing from me. Its less than a year old and its supposed to last up to 8 hours of use! UGH! So I turned on the sporty pal app on my phone. Oh, and the ending point there isn't my house either. I was in so much pain, it hurt to coast! I finally gave up, pulled over, and called my dad who picked us up in his truck. LoL. I didn't want to hurt myself. That was a great fun day of riding though!! But I was beat.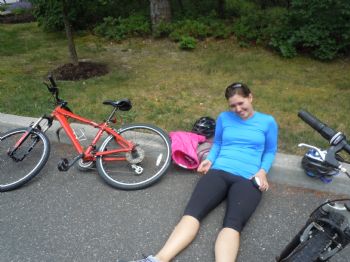 I also had a flat when we got home!!! Stupid little staple.
I learned how to patch a whole on my tube though! But Rob did most of the work :) He's the best!
Then the pain started... I think I cried myself to sleep last night it hurt so bad. I was ok most of the afternoon, laying around but then we went down to play with the kittens. Just standing sent shooting pains up my legs. My legs finally settled down and I slept well. Today, I can't feel a thing, just a little soreness. I guess all that gatorade and bananas finally kicked in! I think it was just too far, too fast for me yesterday. I will keep it a bit easier next week!
Oh, and I refueled with the best pizza ever from
Dolce Vita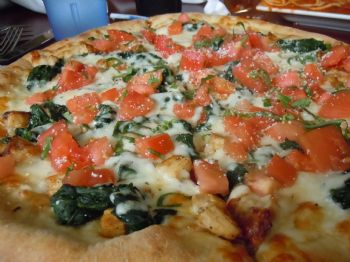 Overall, a great weekend! I got so much relaxing done and didn't feel like I was rushed or anything. Looking forward to this weekend also!